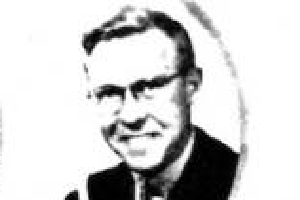 Class of 1949
Born in Kamloops in 1923, David R. Williams was a student during the earliest years of UBC Law, at a time when the classes were still conducted in repurposed army huts from the Second World War. After graduating in 1949, Williams practised civil and criminal litigation in Duncan.
Later in his career, Williams became an avid historian, and made a number of important contributions to legal history in BC through the ten books that he authored. They included biographies of Sir Matthew Baillie Begbie, the first chief justice of British Columbia, and Sir Lyman Duff, who was the longest serving justice of the Supreme Court of Canada and served as Chief Justice from 1933 to 1944.
Williams was a founder of the BC Forest Museum, and an Adjunct Professor at the University of Victoria. His daughter, Suzanne Anton QC, and grandson, Robert Anton, followed in his footsteps, having graduated from UBC Law in 1979 and 2011 respectively.