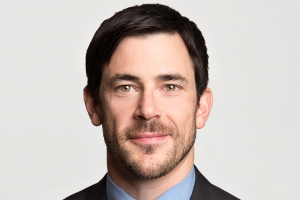 Class of 2007-2008
Mark Colavecchia is a Partner at Harris & Company LLP ("Harris"), a Vancouver-based firm that is also Western Canada's largest workplace law and advocacy firm. Colavecchia's practice focuses on a wide range of legal issues relating to labour, employment, and human rights law. He primarily represents management from a variety sectors, lending advice and representation on a plethora of matters ranging from dismissals to seniority issues. His experience in the courtroom is extensive, having appeared before the Federal Court and all levels of court in British Columbia. He also has significant experience appearing before administrative and arbitration bodies.
Colavecchia is a graduate of the LLB class of 2008. Prior to attending law school at UBC, he obtained a Bachelor of Commerce from Dalhousie University in 2000. Upon graduating from law school, Colavecchia clerked at the Supreme Court of British Columbia before working on a labour and employment law team at a national law firm. He was named Partner at Harris in 2011.
Apart from advising and representing his clients, Colavecchia is also an active member in his surrounding legal community. He is currently a member of the Employment Law, Human Rights Law, and Labour Law sections of the Canadian Bar Association (BC Branch). He also served as the Co-Chair for the Labour Law section of the Canadian Bar Association from 2013 to 2016.