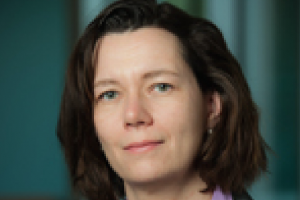 Do public apologies have the ability to improve accountability within government? What is the role of the courts in ordering apologies as a routine remedy, and what is the legitimacy of apology in this context? These are some of the questions that Allard School of Law Assistant Professor Mary Listonexamines in her latest research project.
Professor Liston argues that we live in an age of apologies, pointing as well to the emergence of the non-apology as a norm in public statements issued by offending celebrities.
"'I'm sorry if I have offended you or caused you any pain … .' Do these types of non-apologies have any ethical validity?" asks Professor Liston.  More broadly, they raise critical questions about how effective apologies are in achieving reconciliation, atonement, or closure.
Memorable instances of dramatic interpersonal apologies abound in recent popular culture—for example, the scene from the movie A Fish Called Wanda in which Otto dangles Archie out of window, forcing him to issue this abject apology:  "I do, I offer a complete and utter retraction. The imputation was totally without basis in fact, and was in no way fair comment, and was motivated purely by malice, and I deeply regret any distress that my comments may have caused you, or your family, and I hereby undertake not to repeat any such slander at any time in the future." 
Professor Liston suggests that the legal inflection of Archie's apology, possibly rooted in actor John Cleese's law background, points as well to the fact that modern apologies can be shaped in important ways by legal frameworks.  In particular, Professor Liston sees apologies as an important phenomenon in the field of public law.  Her unique and fresh look at the role of apologies in public law examines the Chinese head tax, residential schools, and the Tsilhqot'in war chiefs' hangings in BC as historical examples.
"Since the 1980's, apologies have increasingly become one instrument modern states use to achieve political redress for past discriminatory and abusive actions," explains Professor Liston. "My project examines apologies from a novel perspective: public law. My main claim is that apologies should be understood as a permanent feature of public law, both within Canada and worldwide, and they therefore need to be more thoroughly examined from a legal perspective."
Professor Liston, who teaches in the areas of public law, administrative law, and legal theory, joined Allard School of Law in 2009. She originally entered law school as a mature student after working for Amnesty International (UK), then at a major public commission for the Ontario government, and completing an interdisciplinary master's degree in social and political thought. Liston notes that these experiences led to her interests in democracy, human rights, and how the law shapes identities. She later became the first student to complete a combined PhD/LLB in law and political science at the University of Toronto. While in law school, Liston worked at a poverty law clinic where she says she began to really understand the importance of public and administrative law and their fundamental relationship with access to justice.
When asked what she enjoys most about her job, Professor Liston says she loves the combination of teaching and research. She especially enjoys teaching first-year public law because the course explores some very interesting recent issues in Canada and it allows her to get to know Allard Law's amazing new students each year. She also has a lot of fun teaching her upper-year law and literature course as well as being involved with the graduate program. "I feel very lucky. I've worked with and supervised some really smart, creative and conscientious students in directed research courses, the graduate program, and the Laskin Moot. I learn a lot from students, and that's something that I love. It's not a one way street."
Learn more
 about Professor Liston's research on public apologies.